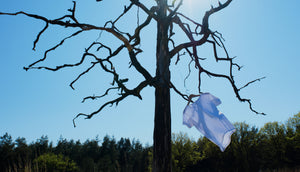 Heb jij ze? Het witte overhemd, de spijkerbroek en de little black dress. Tijdloze items die bij iedereen in de kast moeten hangen. Voeg aan dit rijtje het perfecte ondershirt aan toe. Net zo onmisbaar, net zo tijdloos én net zo de moeite waard om in te investeren.
(Niet zo'n) fast fashion
Een goede basic is het waard om in te investeren. Dat leren jack waar je 10 jaar geleden een half maandsalaris voor neerlegde? Ja, het deed pijn toen je het geld op de toonbank legde. Maar: het was de investering waard. Want 10 jaar later draag je het nog steeds. Met plezier.
Toch lijken we soms vergeten hoe goed het voelt om ergens voor te sparen. Met fast fashion is een volle kledingkast slechts één muisklik van je verwijderd. Elke week iets nieuws aan. Altijd meedoen met de laatste mode. Koopjes op de kop tikken in de allerlaatste sale. Het maakt niet uit of kleding van goede kwaliteit is. Na één seizoen dragen belandt het in de prullenbak.
Dat doet ons pijn. Want we lijken te zijn vergeten dat aan elk kledingstuk mensen werken. Dat er voor elk item dat in de kast ligt grondstoffen zijn verbruikt. En dat over elk design creatieve koppen hebben nagedacht.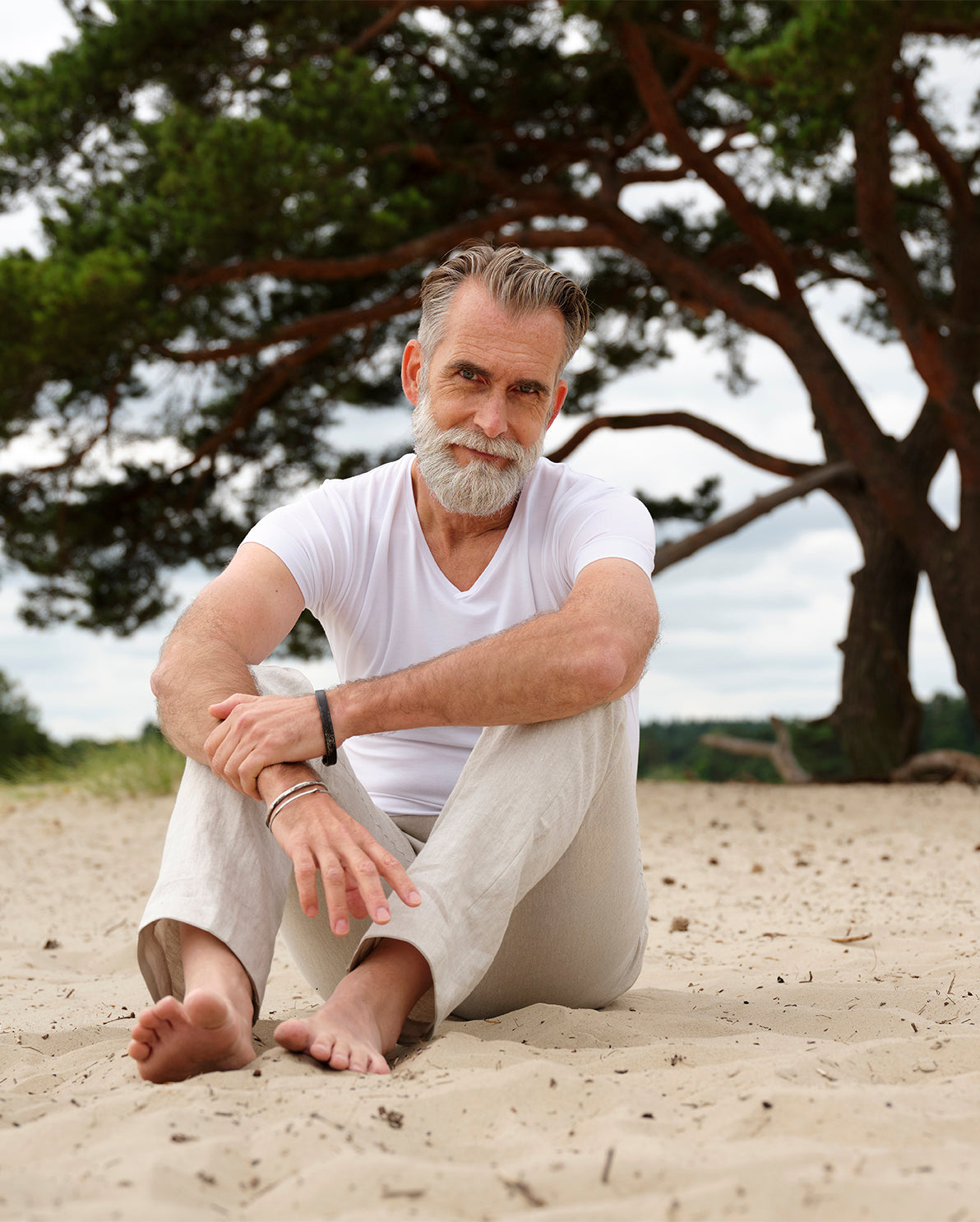 Investment pieces
Noshirt gaat back to basic. We willen dat de mensen die onze shirts maken eer hebben van hun werk. Dat de materialen die we gebruiken de kans krijgen om zich ten volle te bewijzen. En dat onze designs je lichaam jarenlang omarmen.
Onze ondershirts zijn investment pieces. Kleding waar je in investeert, omdat je er jarenlang plezier van gaat hebben. Tijdloze items die mooi blijven. Hoe vaak je ze ook draagt, hoe sterk de mode ook verandert.
Het investeren waard
Waarom Noshirts het waard zijn om iets meer aan te besteden? Omdat ze goed gemaakt zijn. Van kwaliteitskatoen of duurzaam TENCEL. Door ateliers die hun mensen goed betalen en ze genoeg tijd geven om aandacht te besteden aan details. En met oog voor de lichaamsvormen van man en vrouw.
Je hoeft een Noshirt maar één keer te kopen, om er 100 keer goed uit te zien. Minstens. Want hij blijft mooi. Ook na draagbeurt 101. En vaak ook na 237 keer dragen. En zeg eerlijk: dat voelt toch 100 keer beter dan dat koopje uit de opruiming?
Klaar voor een tijdloze kledingkast? Check onze Noshirts voor mannen en vrouwen.