A TENCEL T-shirt
The sustainable choice
Whatever Noshirt you choose, you always get comfort. That's a promise. But are you looking for revolutionary and sustainable comfort (which feels even better than it sounds)? Then try an undershirt made from TENCEL? Without cotton, but with the same high quality you have come to expect from Noshirt.
TENCEL: SUSTAINABLE WOOD FIBER
A superior fabric that fits perfectly: that's what Noshirt is all about. Undershirts with the ultimate fit. Undershirts that stay comfortable all day long. Undershirts that keep you and your clothes looking fresh and sharp.
That is why we not only use Supima of the highest quality, but also TENCEL for our undershirts. TENCEL is a 100% natural, sustainable wood fiber with superior absorbency. A fabric that is extremely comfortable and softer than soft. And just as important, good for the planet.
BETTER FORESTS
TENCEL is made from cellulose from eucalyptus wood. This wood comes from special, sustainably managed forests, where a new tree is planted for every tree that is used. The production of the material takes place via a closed system in which water and solvents are permanently recycled. Exactly how we think it should be done.
PERSPIRATION BLOCKER
This fabric has served as a perspiration blocker in the armpit inserts of our Noshirt Dry line for many years, and now it has become an integral part of our latest revolutionary designs: Noshirt Nature and Noshirt Performance.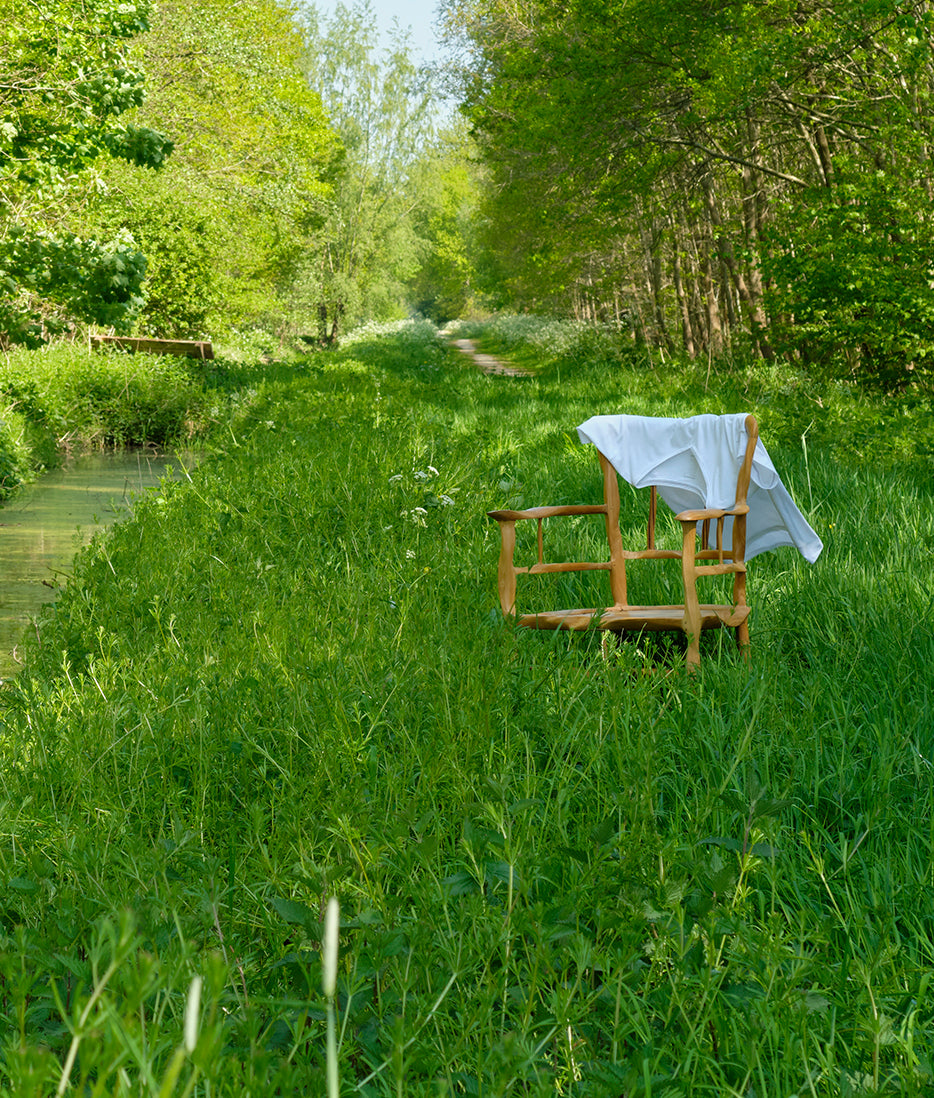 NOSHIRTS MADE FROM TENCEL
Noshirt Nature is the latest addition to the growing Noshirt family. Noshirt Nature is made entirely from TENCEL (so 0% cotton). Noshirt Performance has the same qualities, but has an added luxury feature: with the unique Clima Cell Solution, Noshirt Performance keeps you warm when it's cold, and absorbs and cools when it's hot.
Whatever Noshirt you choose, you always get comfort. So are you looking for an alternative to cotton and the latest in sustainable fabric design? Then try pulling on a T-shirt made from TENCEL.