WHAT YOU DON'T SEE ON THE LABEL [4]
PART 4: FROM OEKO-TEX® TO ISO: WHAT DO THESE CERTIFICATION MARKS SAY?
Our base layer tops don't have labels. That's because labels get in the way of comfort. But just because we don't want to provide a label, doesn't mean we don't want to provide info on where our products are made. Or from what material. And by whom. And anyway, there isn't enough space on a label for all that. Which is why we prefer to lay it all out in detail for you here. In five parts. For those who want to get to know the nitty-gritty, the basics, the fundamentals. Or the base layer, of course.
PART 4: THE MARKS EXPLAINED
In this blog, the fourth in our 'What you don't see on the label' series, we dive into the wonderful (and somewhat confusing) world of certifications. Because, when it comes to fashion in particular, it's teeming with abbreviations and certification marks that tell the story behind every fibre of your (under) clothing. But what do those marks say? And which ones would we be permitted to put on a label at Noshirt? If we had labels, that is…
Made in Tunisia
As we explain in our first blog, our products are made in Tunisia. In an atelier where sustainability and corporate social responsibility are king. Throughout the entire production process, the manufacturer ensures that the most sustainable and conscious choices are made. Which means the atelier – and therefore our shirts en boxer shorts, too – has a whole load of certification marks to their name. Here are some of the most important (and best known) ones:
ISO 9001
This international standard proves that our manufacturer's management system is of high quality. In short: our producer does what they say and says what they do. And can prove it.
ISO14001
This shows that a company meets the internationally recognised requirements for an environmental management system. It ensures that our atelier has a clear (good) environmental policy and guarantees this in every step in the process.
OEKO-TEX® STANDARD 100
With this label, you can rest assured that every component of the Noshirt item you are wearing has been rigorously tested against a list of toxic chemicals and that there are no health risks associated with the product. Which, as far as we're concerned, is the least you can expect.
SA8000
This certification mark guarantees (among other things) that no child laid a hand on your clothing during the production process. And that employees are treated well and paid fairly.
BSCI
This one isn't a certificate, but an initiative – the Business Social Compliance Initiative – that companies can join. With the aim of improving working conditions for employees, it monitors companies, such as our atelier, and thus ensures that employees can join a union and that there's no forced or child labor in the workplace.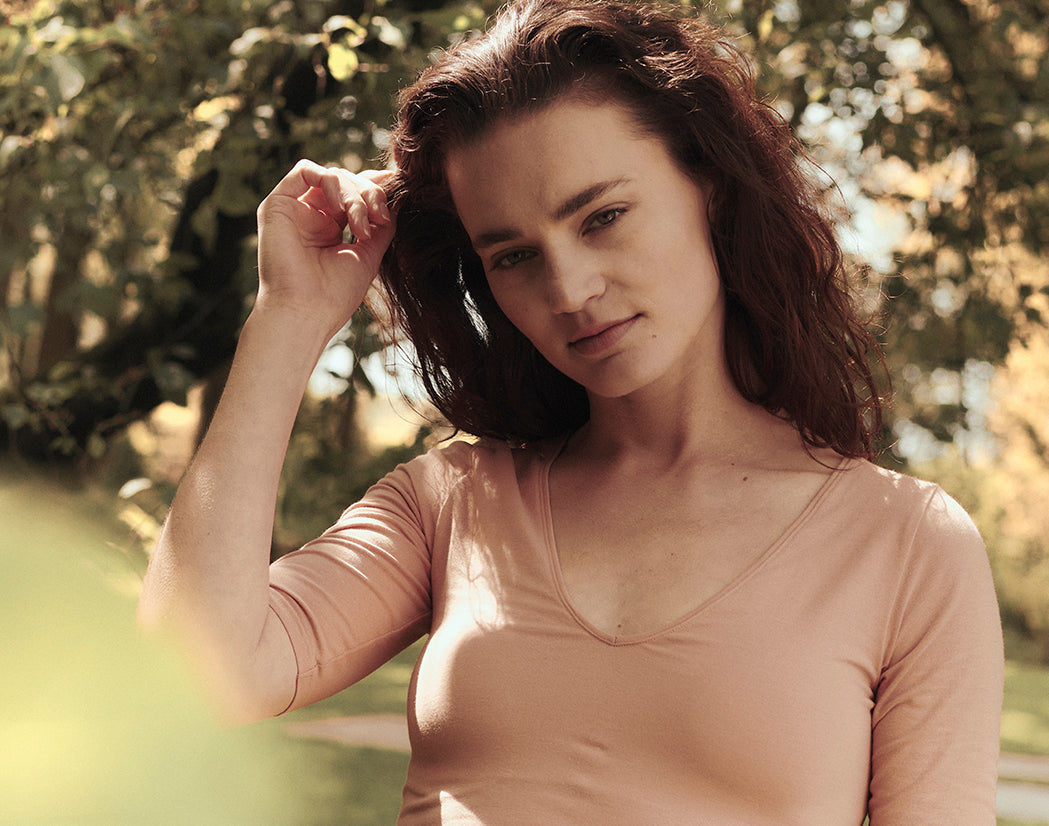 OCS
The Organic Content Standard checks the presence (and quantity) of organic material in your clothing and checks the path that the raw materials have taken, from source to product.
FairTrade
This does exactly what it says on the label. It guarantees compliance with strict social, economic, and environmental criteria and has an independent certification and control system.
Higg index
The Higg Index comprises five tools that together assess our atelier in the fields of social and environmental performance of the value chain and the products' environmental impact. It gives us a good indication of how sustainability and corporate social responsibility are intertwined in our partner's DNA. That way, we get to see that everything is just as it should be. And in which areas it can be (a smidgen) better.
Would you like to know more about our supply chain? Got any questions about the certification marks? We love diving deeper, explaining further, being clearer. Feel free to send us an email!

[1] Made in Tunisia
[2] CSR in our DNA
[3] Noshirt = Nowaste
[5] Cut from the finest cloths